A welcome from
our chairman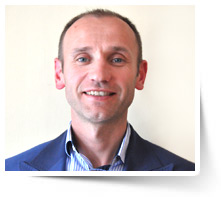 It gives me great pleasure to welcome you to the official website of the Irish Cigarette Machine Operators Association (ICMOA).
We were established over 30 years ago and today, represent over 60 members in Ireland.
We operate across the country installing and servicing cigarette vending machines in hotels, pubs, restaurants and retail outlets…

Irish Cigarette Machine
Operators Association
The ICMOA was founded in 1982 by a number of leading cigarette vendors. The cigarette vending industry was growing rapidly in Ireland at the time, so much so that within a small number of years, the vast majority of licensed outlets were being supplied by cigarette vendors and it was felt that a strong trade association was needed to represent the interests of the sector.

The ICMOA currently has over 60 business members, employs 145 people and is a 100% Irish-owned industry. There are over 6,000 outlets across Ireland, serviced by ICMOA members, many of whom are one-man or small family operations. ICMOA members mainly service bars, pubs and hotels all across Ireland. ICMOA members contribute approx. €145m revenue and €175m to the economy per annum.
Mission Statement
The ICMOA is committed to the legitimate sale of cigarettes and tobacco products to adult consumers above the legal age. The ICMOA's policy is to ensure that cigarette vending machine operators, both members and non-members, take all reasonable and necessary precautions to protect their machines from unsupervised access by children and young persons.